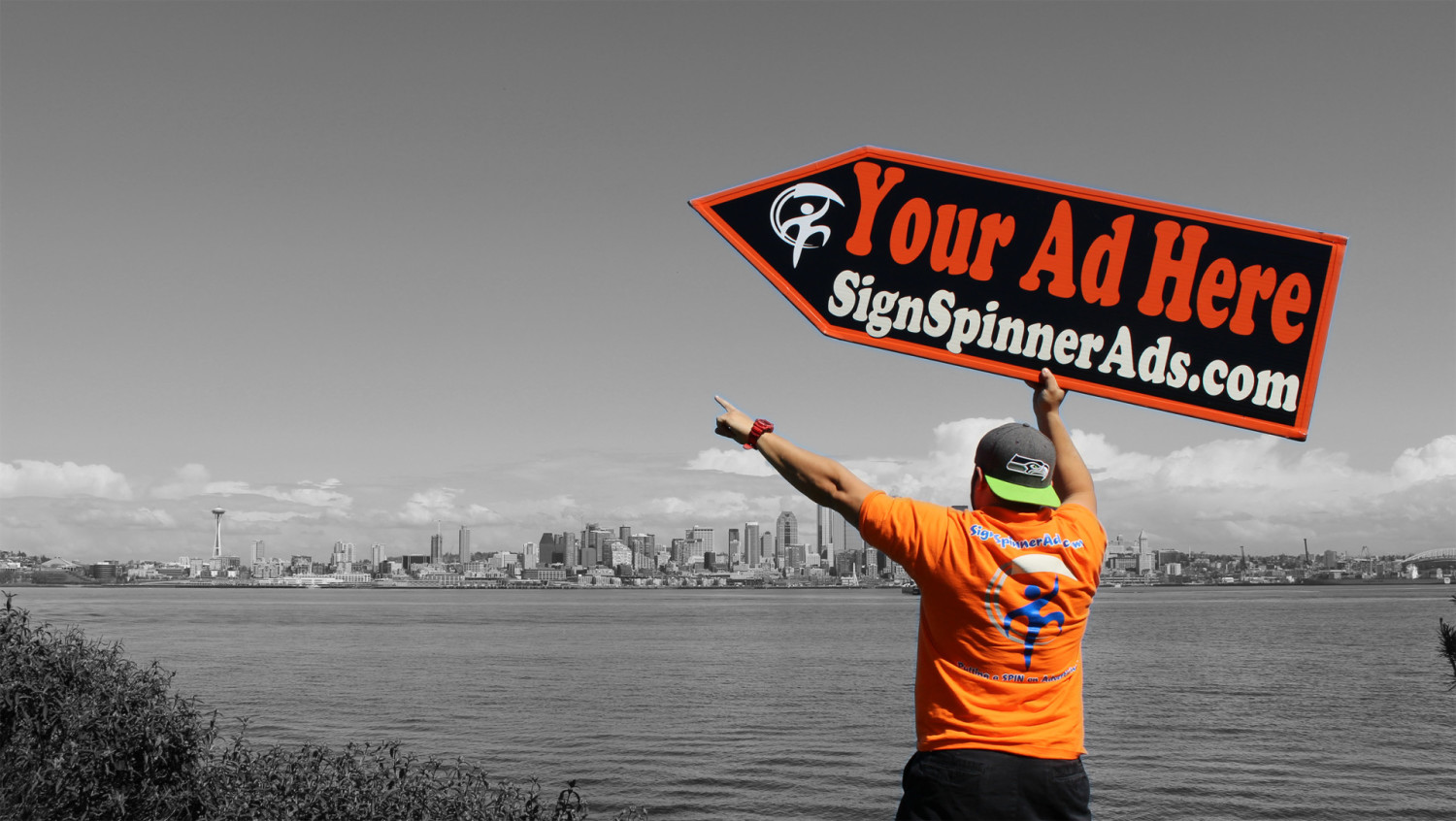 The most effective way to get your business noticed!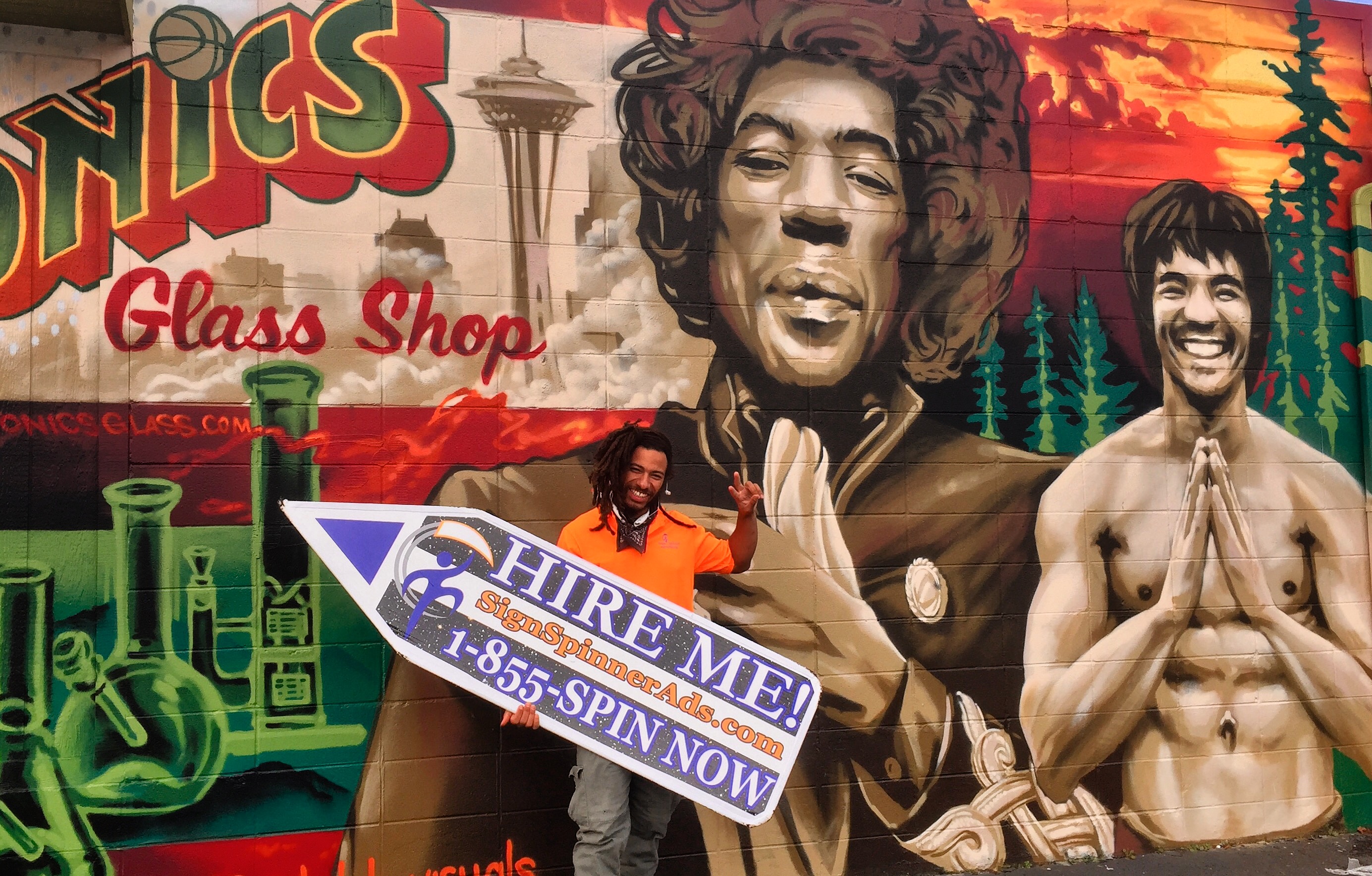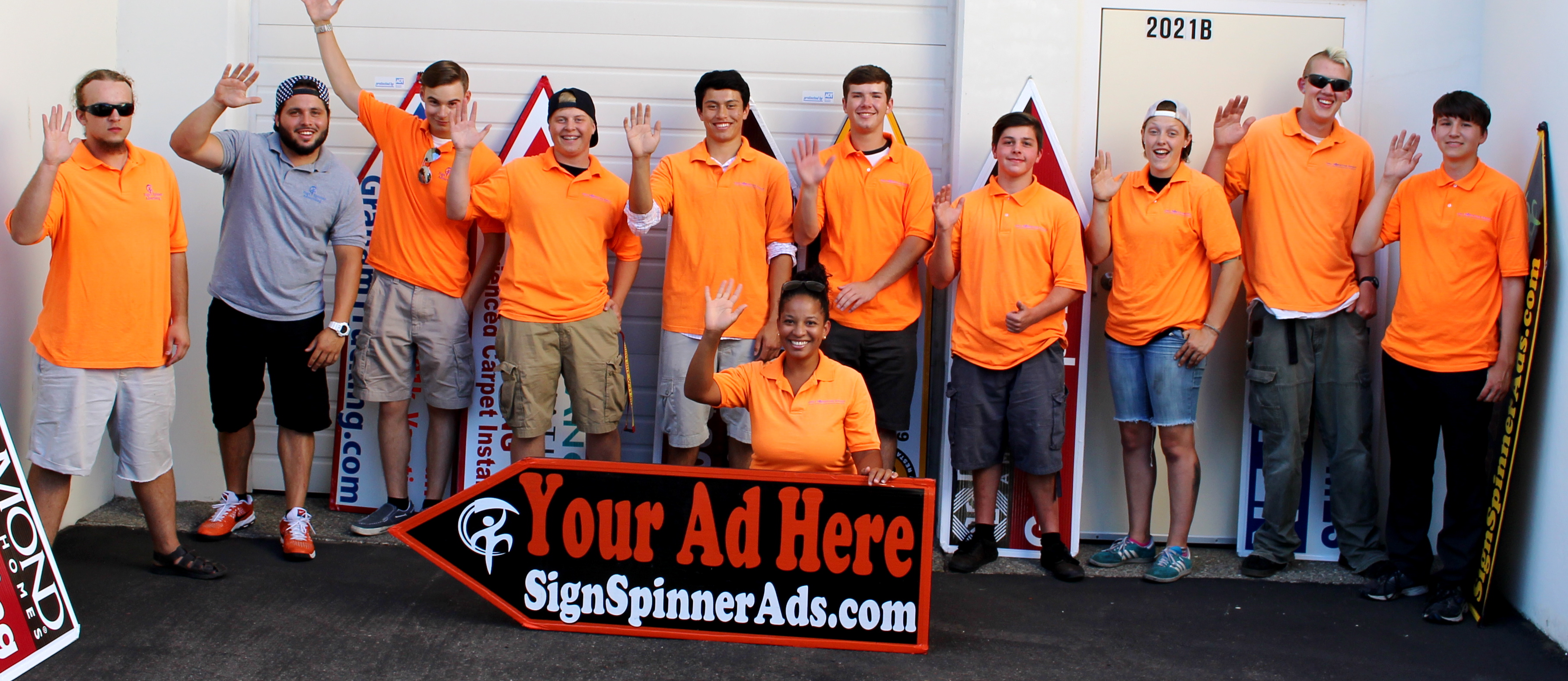 See What Our Clients Have to Say!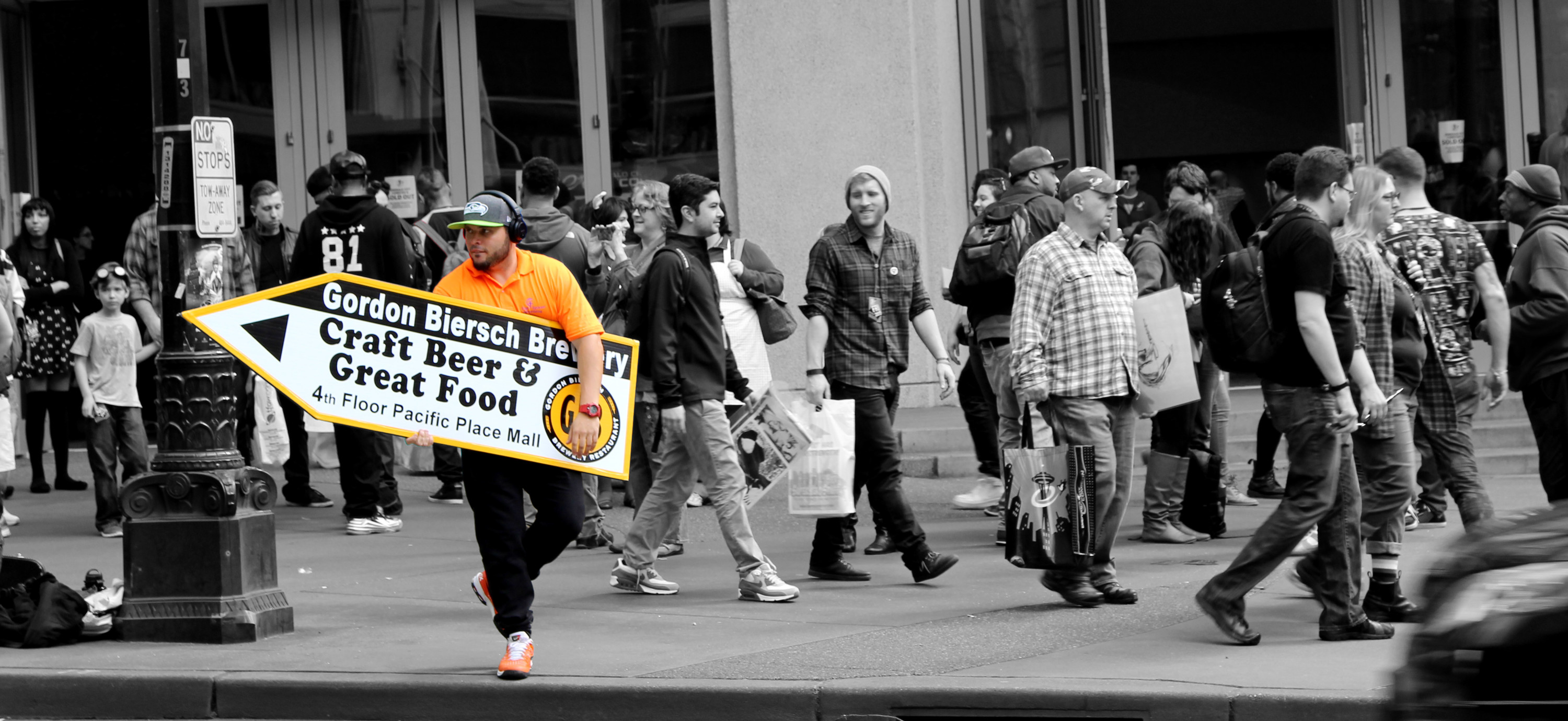 Welcome to Sign Spinner Advertising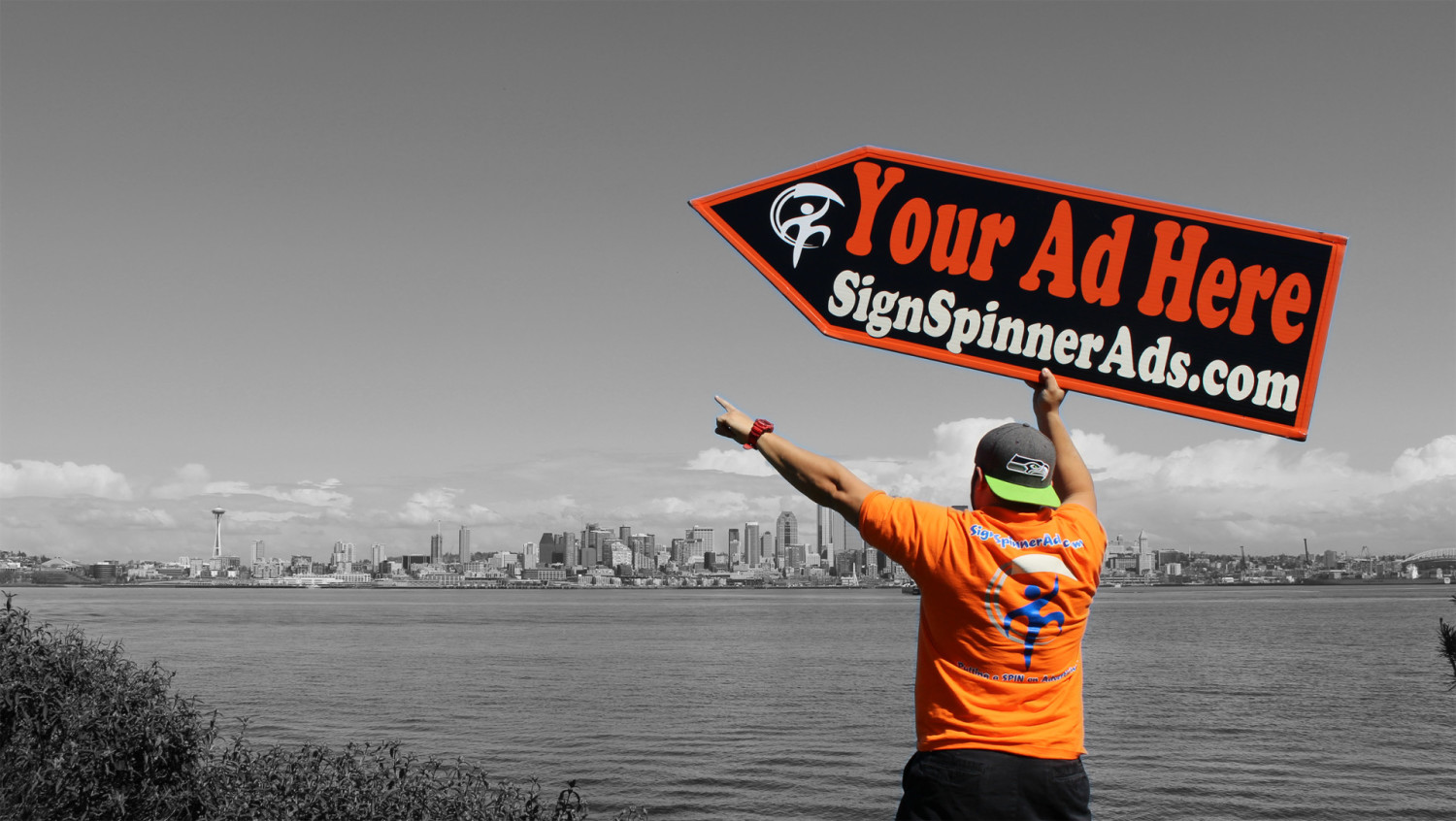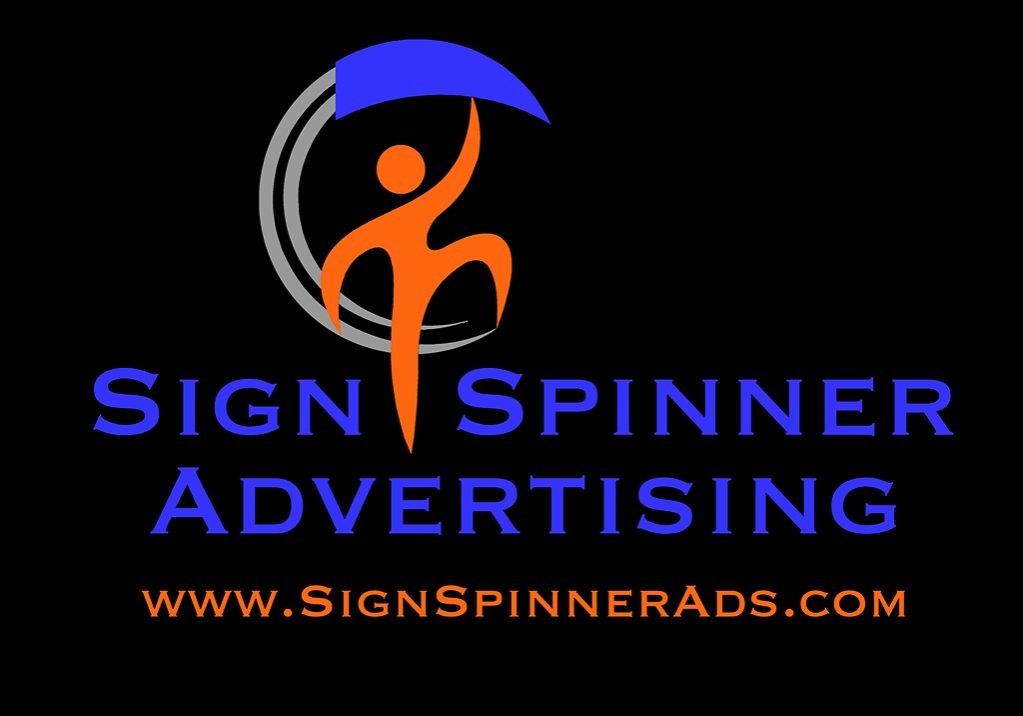 Welcome to Sign Spinner Ads 
We are your one-of-a-kind guerilla-marketing agency specializing in highly effective advertising for any business in any industry. The home of the best Sign Spinners in the Nation. Serving Seattle, Portland, Los Angeles and South Florida Metropolitan Areas.
Whether you are looking to promote your business, create brand awareness, make a public announcement, or publicize a special event, professional Sign Spinners are the most effective and cost efficient advertising method. We at Sign Spinner Ads understand that Sign Spinners are often the first thing a consumer associates with your brand, and making an impactful but professional first impression is how we specialize in getting your business noticed.
Hard to Forget & Impossible to Ignore.

We are the most cost-efficient, effective, and entertaining advertising solution available.

Our Spinners aren't just active, but they're interactive by waving, smiling, pointing, and performing hundreds of tricks with their signs.

We produce high resolution, digitally printed custom signs. They are 6' x 2' and double sided with your custom ad.

We are professional & uniformed. We are licensed and  insured for the specific nature of Sign Spinning.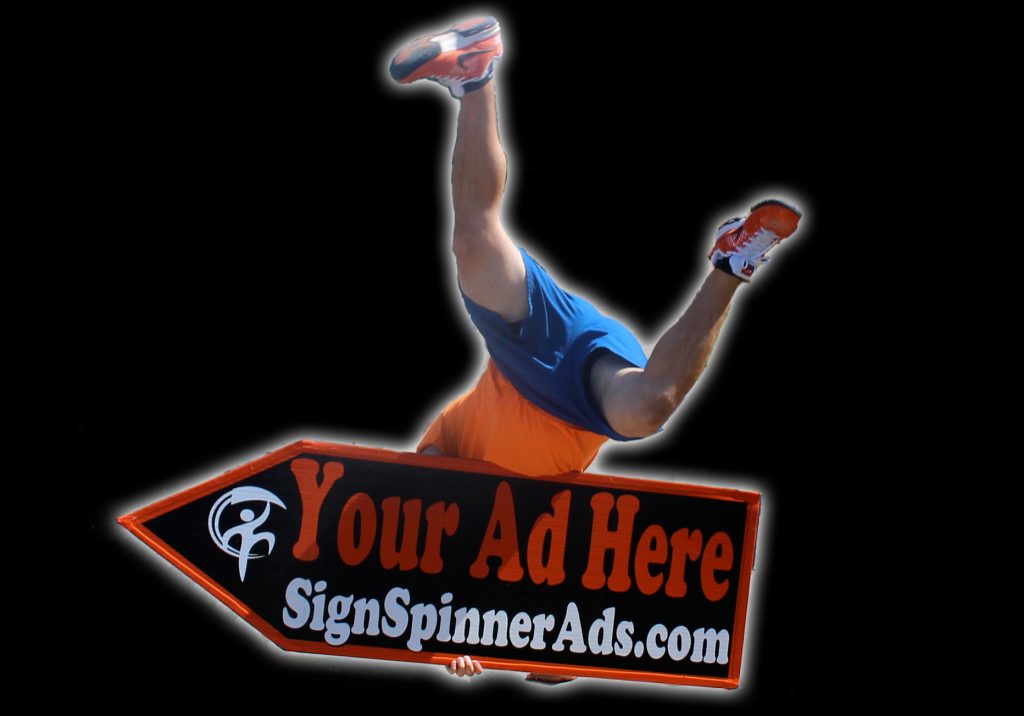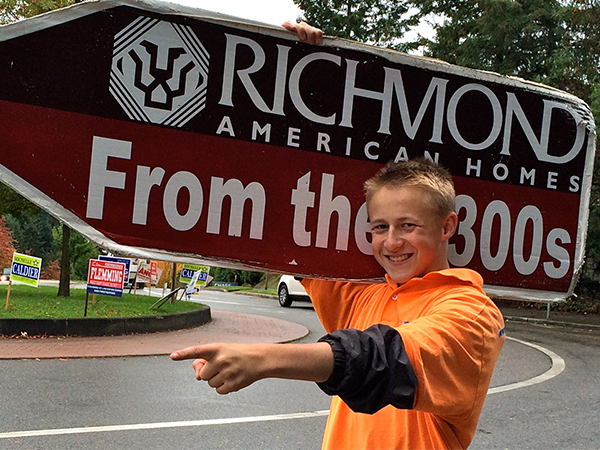 See Our Spinners In Action!
 Our videos are used to showcase our Sign Spinner's skills. When spinning for a client, our spinners Point, Smile & Wave, Do a Combination of Tricks, and then Freeze the Sign!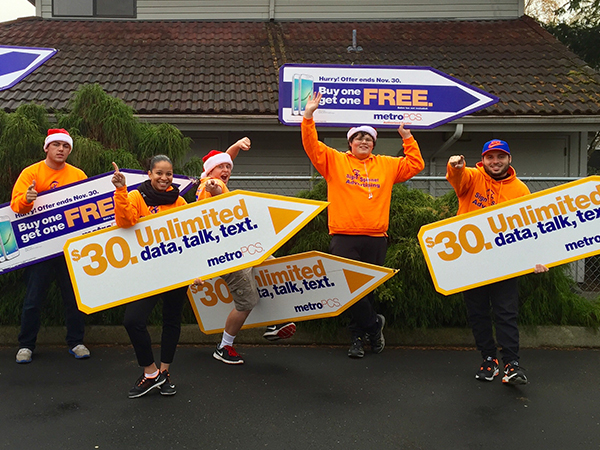 The World of Sign Spinners
Our goal is to increase Brand Awareness for our clients and help them hit their Sales Target Everyday! See our latest campaigns and what our clients have to say about our amazing Sign Spinners!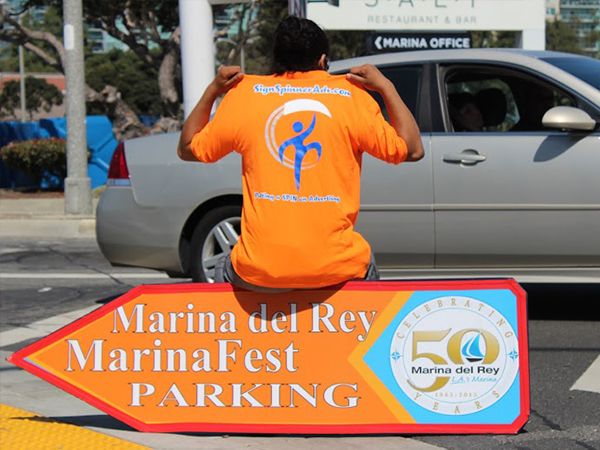 Request A Quote
We know that a Sign Spinner is typically the first impression a consumer associates with your brand. That's why our Spinners are professional, energetic, and make great first impressions!
We have had such a positive response from the community! We have had strangers call to become patients after watching your Sign Spinner, as well as strangers stopping to say how great he was doing! We look forward to having him with us each day!

-Melissa C.

These guys are awesome! They instantly drive new customers to my restaurant!

Feisal (Owner of Mucho Burrito)

If you have a new business location and want to jump start your sales then I can't recommend SignSpinner Advertising enough. We gained a 30% jump in customer traffic during the first week   we used them. Plus, customers would come in raving about how incredible their spinning tricks were. Communication, punctuality, professionalism, and reliability; these guys are the best!

-Ben Marchant (General Manager)

Sign Spinner Ad's professional Sign Spinners distinguish themselves from the rest, raising the bar for live sign standards. Consistently energetic and engaging, they provide an ideal first impression and make it impossible to drive by without noticing their message. I am more than pleased with their work and will continue using their services for the foreseeable future.

-Shannon D. (Director of Marketing)
Hire a sign spinner in Tacoma, Seattle, Portland, Everett, Bellevue, Auburn, Renton, Tukwila, Seatac, Kent, Olympia, Bremerton, Silverdale, Burien, Federal Way, North Bend, Lakewood, Parkland, Puyallup, Fife, Spanaway, Port Orchard, Gig Harbor, Lynnwood, Issaquah, Bothell, Woodinville, Marysville, Beaverton, Vancouver, Spokane , Washington state, Oregon, north Hollywood, Hollywood, canoga, santa monica, studio city, van nuys, woodland hills, sun valley, Pacoima, Beverly hills, culver city, venice, Glendale,  Burbank, Encino, Tarzana, LA | hire sign spinners in seattle| hire sign spinners in portland| hire sign spinners in Los Angeles | hire sign spinners in the emerald city | hire sign spinners in PDX | LA | Miami | Fort Lauderdale | Tampa | Sarasota | West Palm Beach | Panama City | Aventura | Boca Raton | Pompano | Coral Springs